atmosphere controlled furnace is designed for material synthesis under controlled inert gas atmosphere up to 1600 ºC with better temperature uniformity.High-quality alumina fiber brick and high purity MoSi2 heating elements with 8L capacity, as well as vacuum sealed steel case with water cooling jacket and two gas float flow controller,allows various gas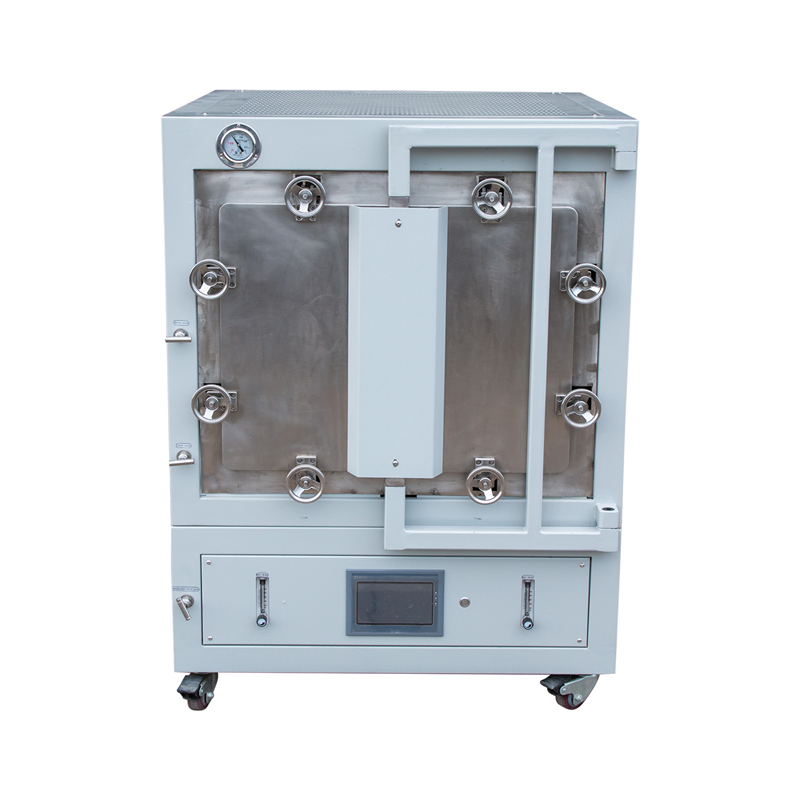 atmosphere controlled furnace Technical Parameters:
Model No.
CY-A1600-8IC-2FW
Controller
7″ LCD touch panel
Chamber Dimension
200*200*200mm
Maximum Temperature
1650℃
Rated Temperature
1500℃
Heating Rate
0-20℃ (suggestion 10℃/min)
Temperature Control
30 programmable and PID automatic control
Temperature uniform
± 5℃
Heating Element
MoSi2
Thermocouple
B type
Furnace Shell Structure
Double furnace shell and is equipped with cooling fan
Water cooling capacity
50w/ ℃
Tank capacity
9L
Cooling water speed
15L/min
Atmosphere acceptable
nitrogen, argon and other inert gases
Gas mixer
2 gas way

16~160ml/min

25~250ml/min

Voltage
AC 220 -380V,50/60Hz, as customized
Quality Guarantee
One year
Application range:
The box type Atmosphere controlled furnace is suitable for laboratory, industrial and mining enterprise laboratories of various colleges and universities for chemical analysis, physical measurement, sintering and melting of metals and ceramics, heating, roasting, drying and heat treatment of small steel parts. Widely used in the testing and production of refractory materials, electronics, ceramics, metallurgy, machinery, building materials, special materials, new materials development, etc.
Electrical parts:
The electrical part adopts an integrated structure with the furnace body, and the entire electrical component is installed on one side of the bottom of the furnace body, and has a compact structure and a small occupied space. The temperature control is installed on the side panel of the furnace body. It is easy to observe and adjust. The temperature controller has PID adjustment function, which can automatically track and set the optimal PID value. It can set the measurement division password arbitrarily and has the compensation function. Furnace temperature is consistent with the displayed value. Temperature control mode: adopts German Siemens technology, with soft start, soft shutdown, thyristor phase shift voltage regulation, 0~98% output can be adjusted, various instrument switches on the panel have corresponding Chinese signage.