casting porcelain furnace Efficient, convenient, fast, low cost, compatible with all cast ceramic blocks on the market. Built-in multiple programs can also be used as a general-purpose porcelain oven.
The entire casting process takes 20-40 minutes. The technician only needs a short period of training to master the entire operation process. The instrument is accompanied by relevant training courses for users to learn. Users can also learn in a cooperative third-party training institution. The cost of the study is borne by the sales company.
The instrument adopts electric die-casting method. Power die-casting is different from traditional pneumatic die-casting method. The power die-casting power is uniform and the die-casting speed is stable. Customers can choose the embedding material according to their own needs. It is not limited to pneumatic casting furnaces, only rigid embedding materials can be selected. USTHERMO PRESS casting furnaces can choose soft embedding materials (such as Yihuojia SPEED). The soft embedding material changes the traditional formula, making the reaction layer thinner and easier to remove, making the cast porcelain, especially the patch, more transparent and closer.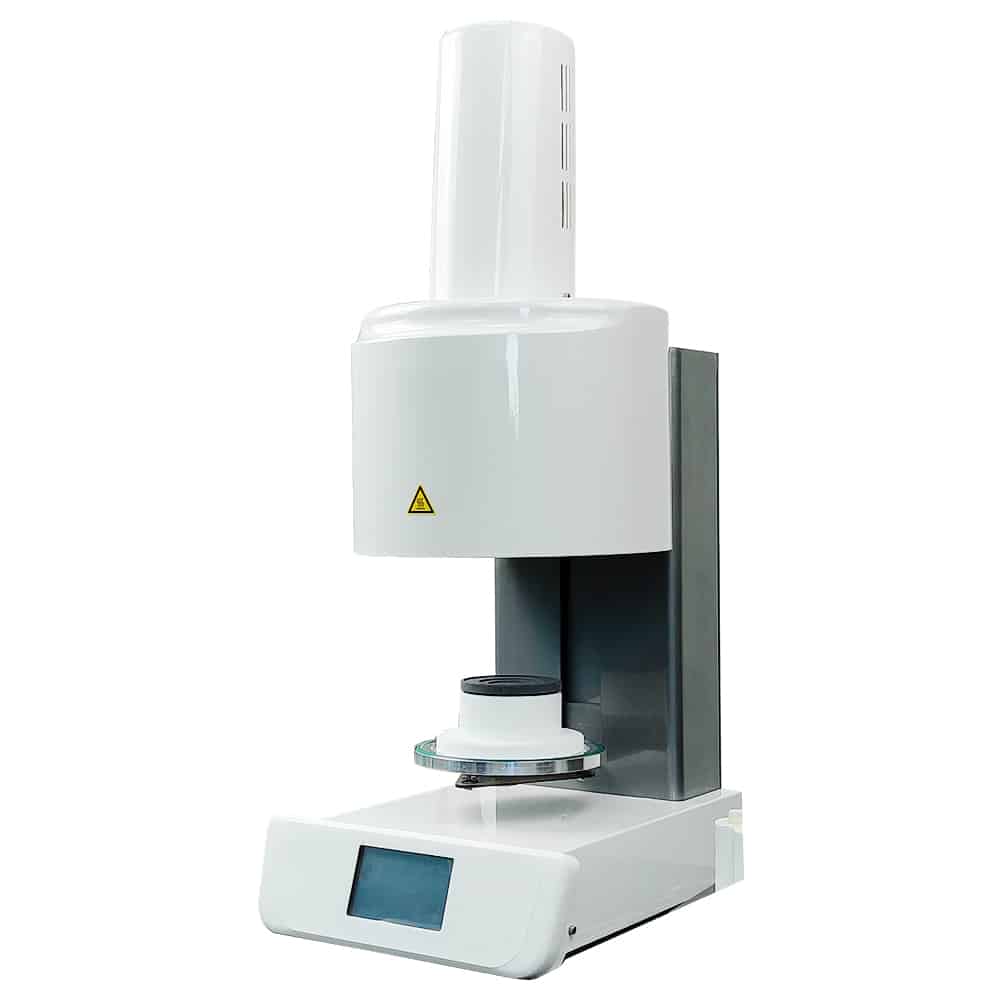 casting porcelain furnace Functional features:
The most convenient ingot system in the world
Efficient,Convenient,Fast,Low cost,Compatible with all casting porcelain blocks.
Built in numbers of programme and can be used as a ceramic furnace.
Servo motor driven die casting,constant pressure,no external air source,high success rate.
High quality of the function of temperature adjustment automatically,ensure the actually temperature error within +/-1.
Easy to operate,compact size,the smallest size in the world at present.
Precision stepper motor drive, the smooth and jitter-free functioning, noise-free,Speed programmable.
Spiral quartz chamber of furnace
Temperature adjustment automatically before every firing procedure.
True color touch screen, the operation is simple and convenient.
USB port can easily connect to the computer service program.
Built in 99 program.
Optical status display.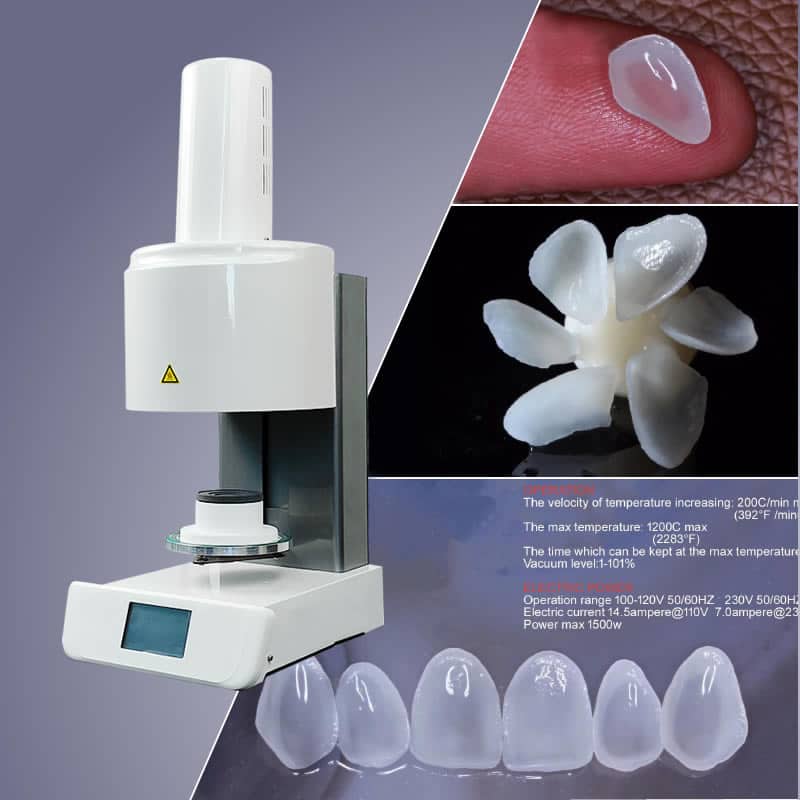 Advantage
Fully compatible with ivoclar vivadent Servo motor drive die casting, high success rate.
No compressed air needed,very good effect.
Fully compatible with ivoclar vivadent, Vita,Dentsply ingots and so on.
Low price.
Low maintenance costs.
High margin accuracy,Low failure probability.
Technical specifications
Model:OP6010A
Operation
The velocity of temperature increasing
200℃/min max.

(392ºF/minute)

The max temperature
1200℃ max.

(2283ºF)

The time which can be kept at the max temperature
2 H
Vacuum level
1-101%
Electric power
Operation range
100-120V 50/60HZ

230V 50/60HZ

Electric current
14.5ampere@110V   7.0ampere@230V
Power max
1500w
Typical specification
WXDXH
Width 27cm Depth 36cm Height 70cm
Usable measure (firing chamber)
9cm(3.5")
Net weight
23Kg
Weight include the package
26.5Kg