High temperature and high pressure tube furnace for laboratory can realize three functions of automatic stamping, overpressure release and automatic temperature control. It is equipped with process software, which can realize the whole process of data collection during the sintering process, and provide the most authentic and reliable basis for the analysis and research of experimental data.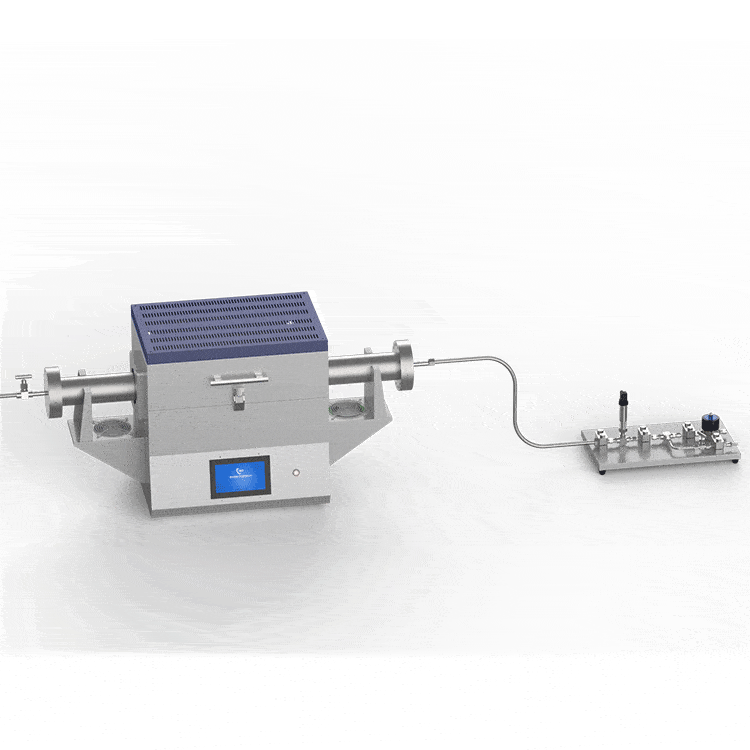 High temperature  tube furnace application range:
The device can be widely used in high temperature and high pressure processing of nano materials, high temperature and high pressure sintering of special function ceramics, and the high temperature and high pressure modulation method is used to change the thermal property and electrical conductivity of the materials.
High temperature and high pressure tube furnace technical parameters:
Item
Detail
Model
CY-HS1200-85I-T
Supply voltage
AC220V/110V, 50Hz/60Hz
Working temperature
0~1100℃
Temperature control accuracy
±1℃
Temperature control mode
30 or 50 segment program temperature control
Furnace tube diameter
85mm
Furnace tube length
1000mm
Furnace tube material
Ultra-high temperature alloy
Sealing method
Pressure resistant CF flange
Flange interface
1/4″ ferrule connector (Ø8 pagoda-shape connector)
Vacuum
4.4E-3Pa
Pressure measurement
Semiconductor pressure gauge
Overvoltage protection
Safety deflation valve
Pressure regulation
Manual electric free switching
Heating zone
Single heating zone 440mm long
Work pressure
≤20Mpa  @800℃

≤12Mpa  @900℃

≤6Mpa  @1000℃

≤4Mpa  @1100℃

Display method
LCD touch screen
Working gas
Non-corrosive gases such as nitrogen, argon, and oxygen
Disclaimer: The product introduction content (including product images, product descriptions, technical parameters, etc.) of this site is for reference only. As the update may not be timely, there will be some differences between the content and the actual situation. Please contact our sales staff to confirm. The information provided on this site does not constitute any offer or promise, and the company will improve and modify any information on the website from time to time without prior notice.